We saw
Skyfall
last weekend. I'm not a big James Bond fan, though I did read the first book
Man with the Golden Gun
when I was about 12 and I have a vintage copy of it.
I am however, a bit of a
Daniel Craig
fan with his big baby blue eyes. I am also an enormous
Judi Dench
(M) fan and I was not disappointed in her role in this film at all. Besides, I think we should all move to the UK just so we can wear fabulous coats all the time.
There was the typical Bond action and a few scenes where he gets his kit off. It's pretty good as far as getting the adrenaline pumping and there is some gorgeous scenery when they get to Scotland.
This is by no means the usual film I watch but it was nicely shot and the fans won't be disappointed with a couple of classic references.
Voldermort shows up as usual (oops I always get my UK movies mixed up), of course
Ralph Fiennes
shows up and he's as smooth as ever.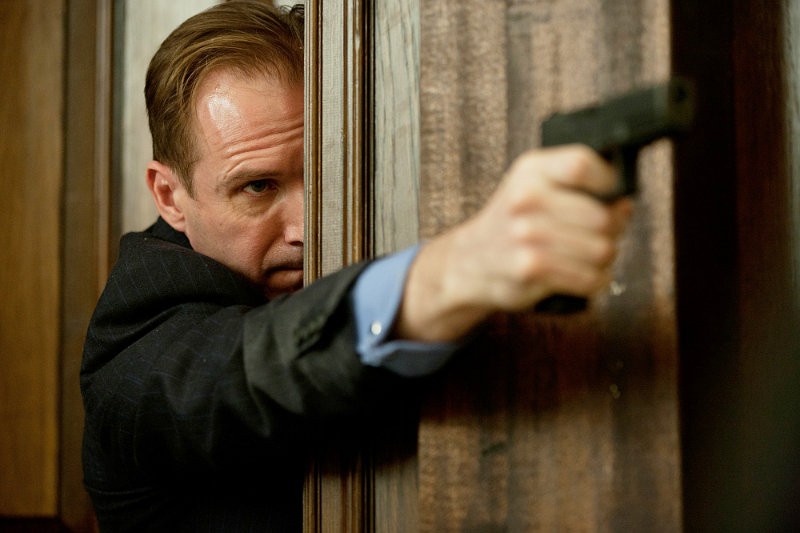 Ben Whishaw
(Q) is some eye candy for the younger ladies and he's like a genius to boot. There's a couple of lovely ladies as usual and some gratuitous violence and fighting, but it wouldn't be Bond without them.